Students often ignore published learning objectives, but we often use subtle clues to help them understand what they need to know. In this episode, Kevin Patton discusses how to be less subtle about that, while also teaching our students how to spot important clues. That elephant in the room? It's the textbook. Cilia are amazing and vital. In COVID-19, we see how cilia damage can kill us. Did you know that cells make soap? Listen and learn why.
00:00 | Introduction
00:54 | The Appearing Elephant Trick
06:05 | Sponsored by AAA
07:26 | COVID-19 and Cilia Damage
10:54 | Soapy Cell Defense
15:04 | Sponsored by HAPI
16:35 | The Star Story
29:59 | Sponsored by HAPS
31:05 | Helping Students Identify Learning Goals
40:43 | Staying Connected
If you cannot see or activate the audio player, go to: theAPprofessor.org/podcast-episode-98.html

🏅 Apply for your credential (badge/certificate) for listening to this episode: theAPprofessor.org/podcast-episode-98.html/#badge

❓ Please take the anonymous survey: theAPprofessor.org/survey

☝️ Questions & Feedback: 1-833-LION-DEN (1-833-546-6336)

✔️ Follow The A&P Professor on Twitter, Facebook, Blogger, Revue, Tumblr, or Instagram! @theAPprofessor

📰 Get the almost-daily TAPP Science & Education Updates theAPprofessor.org/updates
As I stared at the stars, I realized that there were always this many of them. It was only when the other lights were removed that I could see what had been there all along. (Morgan Matson)
The Appearing Elephant Trick
5 minutes
What does the Appearing Elephant illusion have to do with teaching and learning anatomy & physiology? That mystery is revealed in this segment—in more ways than one!
★ Do A&P Textbooks Have Too Much Content? | TAPP 94
★ Six More Textbook Tricks | TAPP 97
★ HOW TO MAKE AN ELEPHANT APPEAR! (video showing how to make an elephant appear in the middle of a parking lot—seriously) youtu.be/2-WHR8muZk0
Sponsored by AAA
1.5 minute
A searchable transcript for this episode, as well as the captioned audiogram of this episode, are sponsored by the American Association for Anatomy (AAA) at anatomy.org.
Don't forget—HAPS members get a deep discount on AAA membership!
COVID-19 and Cilia Damage
3.5 minutes
We know that the SARS-CoV-2 virus potentially wreaks all kinds of havoc in the infected human body. Here's one viral effect that may help students better understand the vital role of cilia.
★ SARS-CoV-2 infection induces the dedifferentiation of multiciliated cells and impairs mucociliary clearance (journal article in Nature Communications; has some cool images you have permission to use in your course; also two AWESOME videos demonstrating movement of mucus blanket by cilia) my-ap.us/3jaVeyv
★ The coronavirus cuts cells' hairlike cilia, which may help it invade the lungs | Trimming the structures prevents mucus from moving the invaders out toward the throat (summary of the discover in Science News) my-ap.us/3zG9B4j
★ Lung cell images show how intense a coronavirus infection can be | Microscopic views reveal virus particles coating the hairlike cilia of an airway cell (a related article in Science News)my-ap.us/3BLlQON
★ Cilia image adapted from my-ap.us/3ryRCtD
Soapy Cell Defense
4 minutes
When we think of immune defense, we often first think of professional immune cells like macrophages and lymphocytes. But each cell has it's own defenses, too—for example, interferon. But did you know that soap is another of those cell defenses? Listen and find out how that works.
★ APOL3 (apolipoprotein L3 details; for the biochem enthusiasts) my-ap.us/3fn1kug
★ A human apolipoprotein L with detergent-like activity kills intracellular pathogens (journal article from Science) my-ap.us/3BNy21C
★ Human cells make a soaplike substance that busts up bacteria | A surprising cellular defensive strategy could inspire new antibiotics (summary of the discovery from Science News) my-ap.us/3zJvNdW
Sponsored by HAPI Online Graduate Program
1.5 minute
The Master of Science in Human Anatomy & Physiology Instruction—the MS-HAPI—is a graduate program for A&P teachers, especially for those who already have a graduate/professional degree. A combination of science courses (enough to qualify you to teach at the college level) and courses in contemporary instructional practice, this program helps you be your best in both on-campus and remote teaching. Kevin Patton is a faculty member in this program at Northeast College of Health Sciences. Check it out!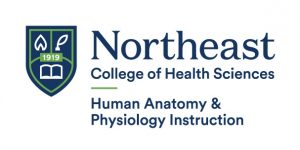 The Star Story
13.5 minutes
Kevin goes back in time to tell a story of his freshman year at the university, when an incident in a chemistry class altered his life forever. Yes, that's when he became a superhero. Just checking to see if anybody actually reads these notes that I spend so much time on. No time travel, but indeed story of a freshman chem course and a teaching and learning method that Kevin still uses.
★ The Storytelling Special | Episode 48
Sponsored by HAPS
1 minute
The Human Anatomy & Physiology Society (HAPS) is a sponsor of this podcast. You can help appreciate their support by clicking the link below and checking out the many resources and benefits found there. Watch for virtual town hall meetings and upcoming regional meetings!
Helping Students Identify Learning Goals
9.5 minutes
In this segment we learn why Kevin told us that weird story about chemistry, Dr. Malone, and stars. It turns out, there's a strategy for teaching, learning, and notetaking that we and our students can use.
★ Star Power (and other stories written for A&P students; feel free to link to them in your course so your students can use them) my-ap.us/StudentStar
If the hyperlinks here are not active, go to TAPPradio.org to find the episode page.

★ More details at the episode page: theAPprofessor.org/podcast-episode-98.html

★ Transcript available in the transcript box: theAPprofessor.org/podcast-episode-98.html

★ Need help accessing resources locked behind a paywall? Check out this advice from Episode 32 to get what you need!
my-ap.us/paywall

Take The A&P Professor experience to the next level!

★ theAPprofessor.org/community

Earn cash by referring other A&P faculty to this podcast:

★ theAPprofessor.org/refer

Tools & Resources

★ TAPP Science & Education Updates: theAPprofessor.org/updates

★ Amazon: amzn.to/2r6Qa3J

★ Text Expander: theapprofessor.org/textexpander

★ Rev.com: try.rev.com/Cw2nZ

★ Snagit & Camtasia: techsmith.pxf.io/9MkPW

★ Krisp Free Noise-Cancelling App: theAPprofessor.org/krisp

★ JotForm (build forms for free): theAPprofessor.org/jotform

★ The A&P Professor Logo Items: https://www.teepublic.com/stores/the-a-p-professor

Sponsors

★ Transcript and captions for this episode are supported by the American Association for Anatomy | anatomy.org

★ The Human Anatomy & Physiology Society provides marketing support for this podcast | theAPprofessor.org/haps

★ Distribution of this episode is supported by the Northeast College of Health Sciences online graduate program in Human Anatomy & Physiology Instruction (HAPI) | nycc.edu/hapi

Clicking on sponsor links helps let them know you appreciate their support of this podcast!

Follow The A&P Professor on Twitter, Facebook, Blogger, Revue, Tumblr, or Instagram @theAPprofessor

The A&P Professor® and Lion Den® are registered trademarks of Lion Den Inc. (Kevin Patton)

As an Amazon Associate I earn from qualifying purchases. I may be compensated for links to sponsors and certain other links.
Click here to listen to this episode—or access the detailed notes and transcript.